Okay, I'll admit it. I'm one of those people…I only watched the Super Bowl for the commercials (and Bruno Mars at halftime). And of course, the PR major in me was simultaneously keeping a close eye on social media to see what brands were really on top of things with their content. Oreo got the ball rolling last year with their now-legendary blackout tweet, and this year, it seems lots of other brands have followed their lead.
Interestingly enough, Oreo opted not to take an encore this year, instead sharing that they'd be "going dark," no doubt a reference to last year. Nothing like a tweet so popular that it can still be understood a year later – now that's social media mastery.
So who rocked their strategic communication game this Super Bowl Sunday, and who delivered a subpar performance a la Peyton Manning? In my humble opinion…
The winners
@Esurance: I can't tell you how many people I saw using the #EsuranceSave30 hashtag after their postgame commercial starring John Krasinski aired last night. According to Mashable, 200,000 uses of the hashtag were recorded after just one minute. Sure, most people were probably just doing it because of the chance to win over a million dollars, but props to Esurance for getting people to tweet their brand.
@PretzelCrisps: With their cute tweet and graphics referencing Bruno Mars's halftime performance with the Red Hot Chili Peppers, the crunchy pretzel company may have inadvertently invented a little jingle that'll get stuck in customers' heads.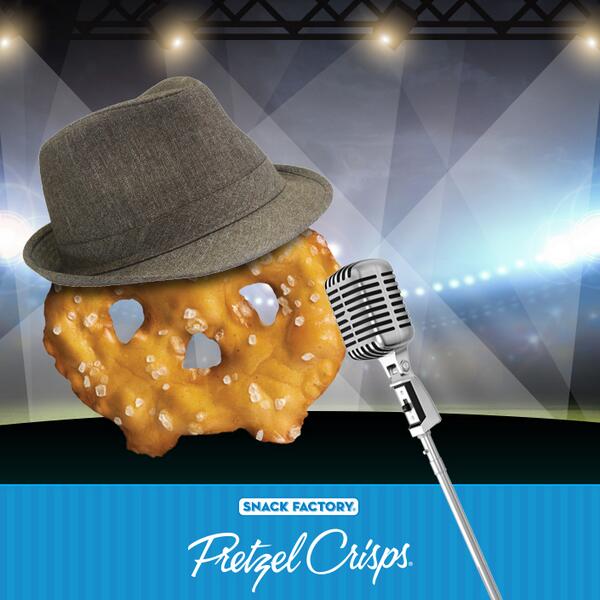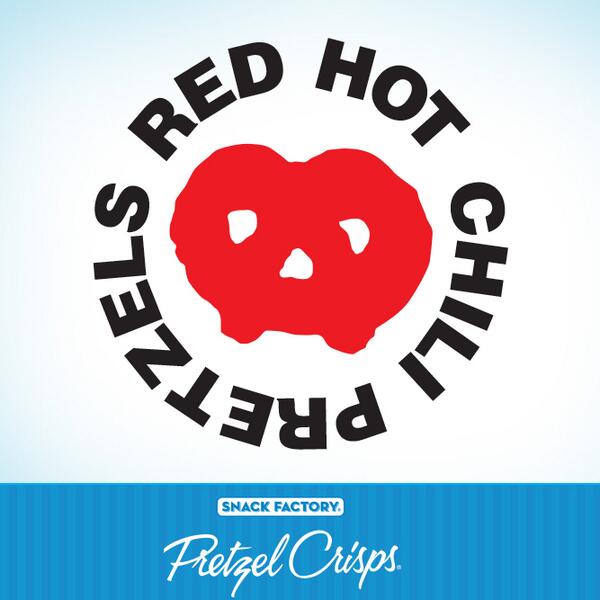 @HeinzKetchup_US: Once again, cleverly taking advantage of what was happening in that moment to get users engaged on social media. When the Broncos were down 22-0 at halftime, they whipped up a quick "play ketchup" image with the exact score – proof that brands have to stay on their toes and really pay attention to the action to get people talking.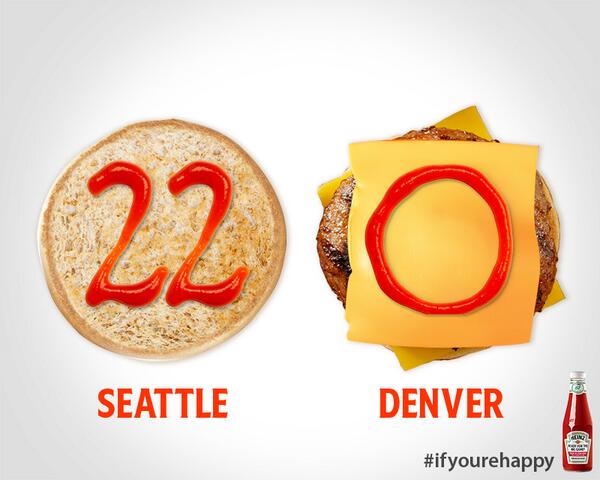 @DiGiornoPizza: I hadn't really noticed DiGiorno's social media presence until they livetweeted the infamous NBC Sound of Music Live special. Since then, they're a force to be reckoned with in the social media game. Reading through their feed, the voice in my head sounds like the hyper, overly excited friend we've all watched the big game with, making it funny and relatable. You can just picture someone shouting one of their tweets at the screen. They took the digital conversation further by utilizing their quirky #DiGiorNOYOUDIDNT hashtag, which stands out but is still relevant to the brand.
@Tide: Arguably one of the most innovative uses of Vine since the platform's launch, Tide used the video-sharing network to respond to other brands' ads. This seemingly counterproductive strategy was actually genius. By creating quick videos referencing other ads while still demonstrating the power of their product and using their #GetsItOut hashtag, Tide upped the social media game like never before.
@Snickers: Their "Overheard at Super Bowl XLVIII" campaign got users talking by encouraging them to share funny quips from their own game-watching experiences. People love to talk about themselves, and Snickers gave them that platform with a chance for their tweets to be shared on the brand's account.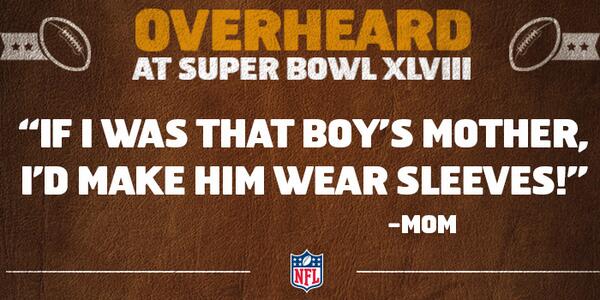 @CocaCola: Their multilingual "America the Beautiful" TV spot was undoubtedly controversial, with some (such as myself) appreciating the inclusive beauty of it, and others trending #boycottcoke due to their anger that the ad wasn't entirely in English. Coke responded by keeping up a similar message of diversity on Twitter, encouraging fans to share their selfies and their thoughts on why #AmericaIsBeautiful (a hashtag they've been using since before the Super Bowl). They've also been sharing individual customers' stories through Vine and Youtube videos. Despite the controversy, their encouragement of diversity through user engagement will ultimately work in their favor.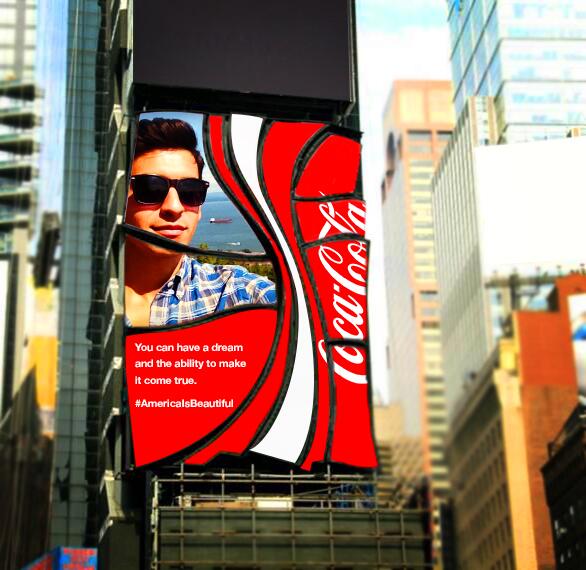 @HMUSA: H&M had been generating buzz weeks before the Super Bowl with their TV commercial featuring David Beckham – and their social media promotion, in which they encouraged fans to vote on how they wanted the ad to end: #covered or #uncovered. Perhaps unsurprisingly, #uncovered won, which goes to show how influential social media engagement can be in creating a TV ad.
And the loser…or not?
@JCPenney: Many users were critical of the brand's #TweetingWithMittens strategy, with companies like Kia andCoors Light throwing shade. But their strange strategy gained them upwards of 6,000 new followers in the hour after they "tweeted with mittens." Although their tactic was unusual, it got people talking and attracted attention to the brand without shedding too negative a light on the company.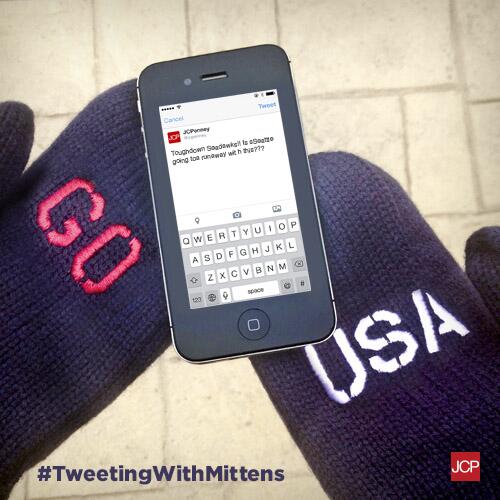 What were your favorite Twitter quips this Super Bowl? I'd love to hear your thoughts.